4 Team Building Activities That People Of All Ages Can Enjoy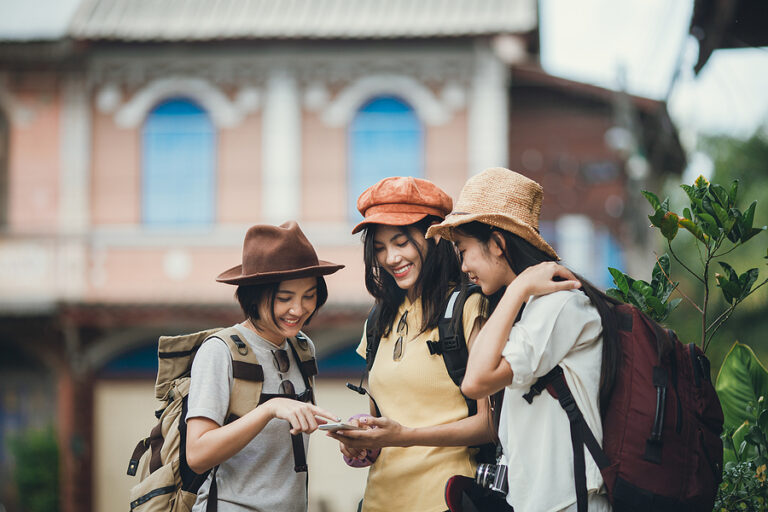 Let's say you have an upcoming team building event to plan, and you have no idea what activity to incorporate. Well, no fret, as we at The Escape Artist have your back. Whether it is for a school trip or corporate retreat, team building activities play an essential role in bringing participants together and encouraging bonding.
It is one thing to choose from a wide variety of team building activities suggested on the internet. Still, it is another thing to find an activity that is both trendy enough for the young folks and not too puzzling for the baby boomers. As such, we have provided a few unique and exciting team building activities in Singapore that cater to all ages and make sure everyone has a fun time.
1. Play escape rooms
Did you know that the first kind of escape room originated all the way back in 1988? This was when creator John Wilson came up with a game called "Behind Closed Doors", which traps the gamer in a room. Since then, escape rooms have evolved from simply text-based video games to the real-life escape rooms you see now. For the inception of in-person escape rooms, you can thank one Kyoto resident – Takao Kato.
Escape rooms are hugely popular around the world, and it is not hard to see why. Not only do they allow gamers to feel a sense of thrill, but they also stimulate our cognitive functions and spur conversations with other participants. Therefore, it should not come as no surprise that escape rooms are one of, if not the most, effective team building activities out there. On a different note, escape rooms make for great date ideas as well.
2. Travel with a twist
Yes, touring iconic spots around Singapore like the Singapore Zoo, Sentosa Island, and Gardens by the Bay is a popular team building activity that many schools and companies have carried out for many years. However, this can get uninteresting and even tedious after some time, so there is a need to take the road less travelled.
Instead of just walking around those spots and viewing the attractions, you should look for something more immersive and encourage participants to get in on the action. We are talking about none other than off-site escape rooms, or areas, to be more precise.
At The Escape Artist, it is entirely possible to request an escape game that is held at your location of choice. For example, if you are looking to host a team building activity at River Safari, we can customise the puzzles and clues to suit the overall theme and enable participants to interact with the animals, if it is allowed.
3. Learn history through a different lens
Learning history does not have to be boring. While many people may think that visiting museums and art galleries is all about viewing the artworks and reading historical information, it can be so much more than that. Just take a look at The Escape Artist's Museum Escape Experience. As you and your team wander around the museum and admire the various exhibits, you all will have to solve riddles and come up with solutions to find an escape. This is your time to shine for those who always had fantasies about living out their "Night at the Museum" experiences.
With The Escape Artist, we take customisation to another level. Aside from coming up with uniquely themed puzzles, we provide our clients with the freedom of choice to select their desired venue. Our past collaborations have seen us conducting escape games at various historical sites, including Fort Siloso, Battlebox at Fort Canning Park, and National Gallery Singapore.
4. Soak up the culture
Similar to the above-mentioned point, simply following a guide and listening to their stories may not be highly effective in promoting bonding among participants. In addition, there is a chance that participants may hold conversations among themselves and not even take part in the tour. As such, what you should for is an activity that keeps the participants engaged at all times, which is where escape games come in.
With The Escape Artist's Off-site Escape Game, you can personalise your escape game to be held at popular cultural attractions around Singapore, such as Haw Par Villa, Chinatown, and Little India. Whichever venue you choose, our team will see that the puzzles, clues, and games are tailored to that specific area in order to provide an accurate cultural tour for participants.
Conclusion
At The Escape Artist, we pride ourselves on being one of the pioneers in providing escape rooms and virtual escape rooms in Singapore. Since our establishment in 2013, we have won 3 awards highlighting our professionalism and expertise in delivering a truly one-of-a-kind escape game experience. Take your pick out of 5 escape rooms: Gatecrash, Night Before The Storm, Unknown Signal, Kidnapped (VR), and Circus Of The Dead (VR). To find out more about our team building activities, feel free to contact us at 69889467 or WhatsApp us at 86967416.