What Makes Escape Games A Good Corporate Team Bonding Activity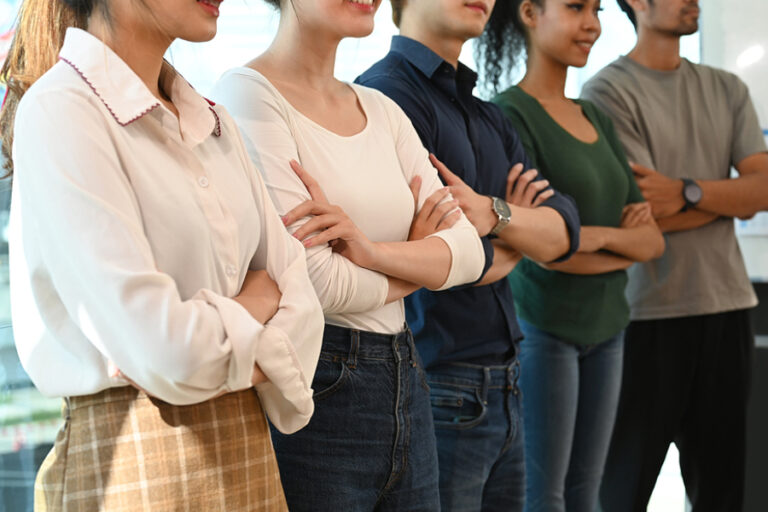 Bringing together a team of disgruntled staff members can be tricky – but what if there was an exciting and innovative way to do it?
Enter an outdoor and indoor team-building activities in Singapore! Employees can work as one cohesive unit by using puzzles, challenges and problem-solving tasks in themed rooms and open spaces. From managing time constraints to effective collaboration – this stimulating activity fosters trust between colleagues while boosting morale simultaneously. Here are what makes escape games prove it's great for corporate team building.
1. Gain invaluable skills and seize unforgettable memories
Working together is a great way to strengthen relationships and build personal and professional skills. Escape rooms provide an excellent platform where co-workers can come together, collaborate in stimulating challenges, develop their problem-solving abilities and create lasting memories that will stay with them far beyond the end of the game. Experiences like these help foster strong connections between colleagues, which serves as motivation during moments when work becomes difficult or complex.
Working together creates a spirit of camaraderie, leading to lasting memories that warm the heart.
2. Cultivate critical thinking to strengthen employee connections
By confronting the puzzles of an escape room, employees can learn to think and work together in a unique setting. This encourages team-building as they trust each other more and build better communication skills. Furthermore, this critical thinking strengthens their problem-solving abilities that may be applied within workplace settings for creative solutions to everyday challenges.
Critical thinking is advantageous for problem-solving and offers an excellent opportunity to enjoy team engagement and collaboration. By allowing employees the space to think creatively together, there's an excellent chance they'll return refreshed and motivated from their experience – thus maximising productivity in future endeavours with just one enjoyable session!
3. Uncover hidden skills and identify any limitations in an escape room game
An escape room is an excellent platform to examine and test the different capabilities of each individual. By doing so, employees will become more comfortable asking for help when needed on-the-job as well! People can push themselves beyond their perceived boundaries, building confidence in tasks they weren't sure they could complete before – all while learning how best to leverage team members' strengths for tremendous success.
In addition, accomplishment comes in many different forms, but the most rewarding can be when you take on a challenge that wasn't expected to fit your skillset. Making use of one's weaknesses and turning them into strengths can make all the difference between success and failure – which allows employees to hone valuable new abilities while feeling great at having achieved something unexpected! Whether introverted or extroverted, they have something unique to offer their team – it's about finding what works best for them.
Managers can observe the journey, gaining better insight into how their staff operate in a pressure environment. This allows them to assign tasks more efficiently – focusing on an employee's strengths and creating outstanding productivity overall.
4. Perfect for uniting teams
As organisations strive for excellence, innovation in team-building activities is critical. Furthermore, communication is vital for businesses to succeed. All the elements needed for success, from completing tasks and meeting objectives to achieving goals, rely heavily on it.
That's why corporate escape games are an excellent team bonding exercise; they actively promote better communication among employees while still being entertaining! By encouraging idea sharing, listening closely to feedback and suggestions, and having teams work together on projects, your workplace will be much more productive – all with a fun twist that won't seem like "work".
5. Bring colleagues together as they work towards a common goal
Competition has a unique ability to foster strong connections between individuals. In an escape room, everyone is part of the same mission: finding their way out! When all participants come together as one united force with no focus on personal egos, it creates a team dynamic unmatched in other settings and encourages collaboration towards achieving success or failure – but always together.
Within a team-oriented environment, when individuals have a shared understanding of success and failure together, they are more likely to build effective working relationships with one another. Their passion for achieving victory will foster both productive and rewarding collaboration.
Conclusion
If you're looking for a corporate outdoor team-building activity that's both exciting and informative, look no further than escape games by The Escape Artist in Singapore! With a wide array of themes and gameplay available, there will surely be an escape game that will entertain all your team members. For more information, feel free to reach out to us at Hello@TheEscapeArtist.sg or 69889467 (1.30pm to 10pm).